Discover more from The Signorile Report
Exposing far-right extremism and corporate media complicity. News, politics, analysis, interviews by journalist & SiriusXM radio host Michelangelo Signorile.
Over 9,000 subscribers
Postmaster General Louis DeJoy is trying to interfere in the election
It's time to call this what it is, and stop Trump from this blatant attack on the 2020 vote
Welcome to The Signorile Report, where you'll read hard-hitting political commentary and exposés; find interviews with newsmakers; hear me "engage" with right-wingers who call my radio program; and connect with like-minded, passionate people everywhere committed to fighting against hate and corruption. Subscribe now to get all of this in your email box a few times a week.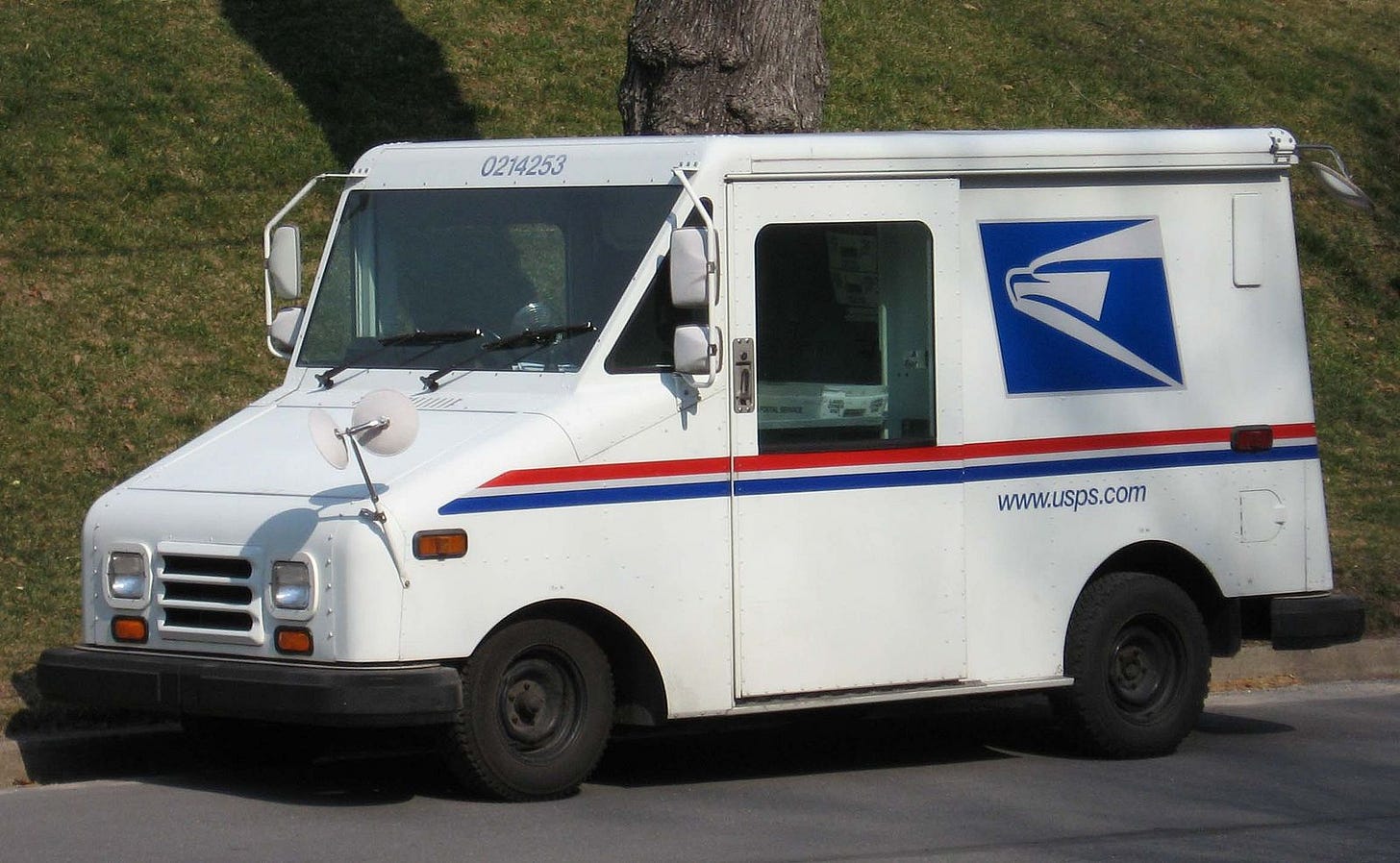 We've seen several reports in recent days about the new postmaster general, Louis DeJoy, a Trump loyalist and GOP donor appointed in May, suddenly slowing down mail service. The Washington Post obtained documents in which employees were told of cost-cutting that would slow down service, which has already happened.
Some of DeJoy's underlings tried to pushback on the charge that this was any official policy. But DeJoy has now admitted to House Speaker Nancy Pelosi and Senate Minority Leader Chuck Schumer that in fact he put new policies in place, treating the Post Office as a "business" rather than a government "service" — policies that postal workers have made clear is slowing down mail service.
Let's just call this what it is: A blatant attempt to interfere in the 2020 election on behalf of Donald Trump — and they're doing it in broad daylight. Calling it anything else is soft-pedaling what is plain to see.
The evidence is in a letter Pelosi and Schumer wrote to DeJoy yesterday, after meeting with him:
At this meeting, you confirmed that, contrary to certain prior denials and statements minimizing these changes, the Postal Service recently instituted operational changes shortly after you assumed the position of Postmaster General. These changes include reductions of overtime availability, restrictions on extra mail transportation trips, testing of new mail sorting and delivery policies at hundreds of Post Offices, and the reduction of the number and use of processing equipment at mail processing plants.

We believe these changes, made during the middle of a once-in-a-century pandemic, now threaten the timely delivery of mail — including medicines for seniors, paychecks for workers, and absentee ballots for voters — that is essential to millions of Americans.
Trump has been railing against mail-in ballots, and suggested delaying the election, which he claimed could be the most "fraudulent and inaccurate" in history. It's true he's been all over the place on the topic — against absentee ballots in Nevada, where he's suing the state, but supporting them in Florida, where he encouraged Republicans to vote by mail early.
But a major claim by Trump is that the Postal Service cannot handle the large volume of mail-in votes, as many states allow for a far larger amount of absentee ballots amid the coronavirus pandemic. He's stated we could be waiting "days, months or years" for a winner to be announced.
But if that were really Trump's concern, right now would be the worst time to be implementing cost-cutting measures at the U.S. Postal Service. Think about it: We're in a pandemic of unprecedented proportions and have committed trillions of dollars to dealing with its effects. And yet, Trump and the GOP don't see beefing up the U.S Postal Service at a time of high-volume from mail-in voting as a priority? Instead they're cutting costs? Really?
There's been a lot written about how and why Trump's wanted to destroy the U.S. Postal Service for a long time. But again, whatever his beliefs and agenda, if he cared about the election results for 2020 he'd be beefing up the Postal Service now, not destroying it. Trump, of course, seeing Joe Biden is beating him in polls and the world is closing in around him, is afraid he'll lose if more people are allowed to vote by mail. He's doing what he can to suppress the vote, taint the election and/or challenge the outcome.
DeJoy was put in the job of postmaster general in May, and had no experience at the Postal Service, unlike previous postmaster generals. He was head of fundraising at the Republican National Committee and gave $1.2 million to the Trump Victory Fund.
His attempt to interfere in the election by slowing down the mail at a crucial time needs to be called out loudly — and addressed with prevention measures in the pandemic relief and stimulus bill Democrats are trying to get the GOP to pass, even as those discussions are on the brink of collapse. More than anything we all have to sound the alarm about something happening right before our eyes.