Discover more from The Signorile Report
Exposing far-right extremism and corporate media complicity. News, politics, analysis, interviews by journalist & SiriusXM radio host Michelangelo Signorile.
Over 9,000 subscribers
Weekend open thread: How Reagan and Trump helped one another
And lots else to discuss as the GOP convention finally came to an end
Welcome to The Signorile Report, where you'll read hard-hitting political commentary and exposés; find interviews with newsmakers; hear me "engage" with right-wingers who call my radio program; and connect with like-minded, passionate people everywhere committed to fighting against hate and corruption. Subscribe now to get all of this in your email box a few times a week.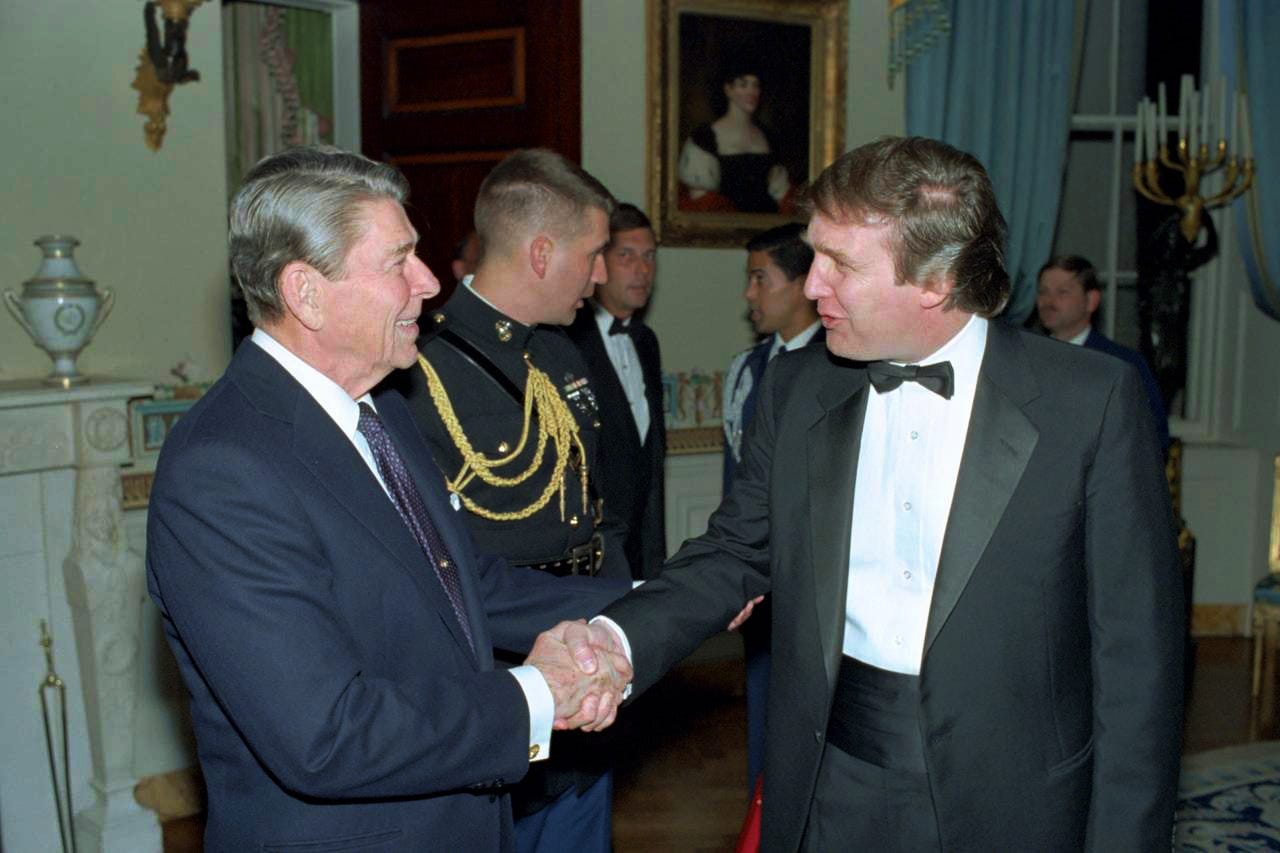 Another weekend —- and this one we're so thankful for because it meant the end of the Republican National Convention, the horror show of all horror shows!
Please jump in, as every weekend, with comments on what you're doing, what you're thinking, what you thought of the convention and where things are going from here.
One thing I've been thinking about: How Donald Trump once asked President Ronald Reagan for a favor — yeah, do me a favor please! — which was really a transaction between them, all via the vile former McCarthy aide Roy Cohn, who, by the 1980s, was Trump's attorney and most loyal friend.
Lost in the shuffle of the GOP's convention were the phone recordings that surfaced early in the week courtesy of Mary Trump in which Donald Trump's sister, Maryanne Trump Barry, a now-retired federal judge, trashed him as a "liar" who had someone take his SATs and can't be trusted.
And Barry also reveals how Donald Trump actually got her nominated to the federal bench in 1989, using Roy Cohn who spoke with Reagan every day. Trump even met with Reagan in the White House days before Reagan called Barry to offer her the nomination. And the suggestion of Barry, then a U.S. district attorney, by Trump, was helping Reagan out too: Reagan needed desperately to show he was supporting women — and nominating women — as he was headed into what might be a tough re-election campaign. Per the recording, in a conversation between Barry and Mary Trump, Barry says:
He had Roy Cohn call Reagan about needing to appoint a woman as a federal judge in New Jersey Because Reagan's running for reelection, and he was desperate for the female vote…I had the nomination.
The Washington Post reported that, according to the powerful recent documentary film, "Where's My Roy Cohn?" — all about the relationship between Trump and Cohn:
Cohn had been in regular touch with Reagan. Donald Trump met with Reagan at the White House on Aug. 4, 1983, according to presidential records. Reagan talked with Barry on Sept. 13, 1983, and nominated her the following day, according to Reagan's daily diary.
After watching the GOP convention all week, you see Reagan's DNA in Trump's big show — racist and anti-abortion appeals while insultingly attempting to pander to people of color and women at the same time, using speaking slots and symbolism; the vile attacks on protesters and the position as the "law and order" president, which is just more racist code; and the fear-mongering about Democrats as "socialists."
Seriously, for all the talk that Trump has hijacked the GOP, the truth is that he just came and took up where everyone else left off — more vocal and more strident but coming into a party created for someone just like him.
This week on my SiriusXM show I had former GOP strategist Stuart Stevens on to talk about his book, "It Was All A Lie," in which he made just that point.
Having worked for House members, senators, and presidential campaigns — including Bob Dole's and George W. Bush's — he talked about how the racism is really the bedrock of the party, always used to win elections, and how Trump saw a great transaction to be made with the GOP. And they took it, welcoming him in.
It gave me a lot to think about as I watched the convention. Now, tell me your thoughts. What's up this weekend? What did you think of the week's events? And where is it all going from here? I'll jump in through the weekend too.