Discover more from The Signorile Report
Exposing far-right extremism and corporate media complicity. News, politics, analysis, interviews by journalist & SiriusXM radio host Michelangelo Signorile.
Over 9,000 subscribers
Weekend open thread: What's happening where you are?
We mourn the great John Lewis. Coronavirus hits new records in the South. And Trump went golfing.
Welcome to The Signorile Report, where you'll read hard-hitting political commentary and exposés; ,find interviews with newsmakers; hear me "engage" with right-wingers who call my radio program; and connect with like-minded, passionate people everywhere committed to fighting for equality and helping each other out.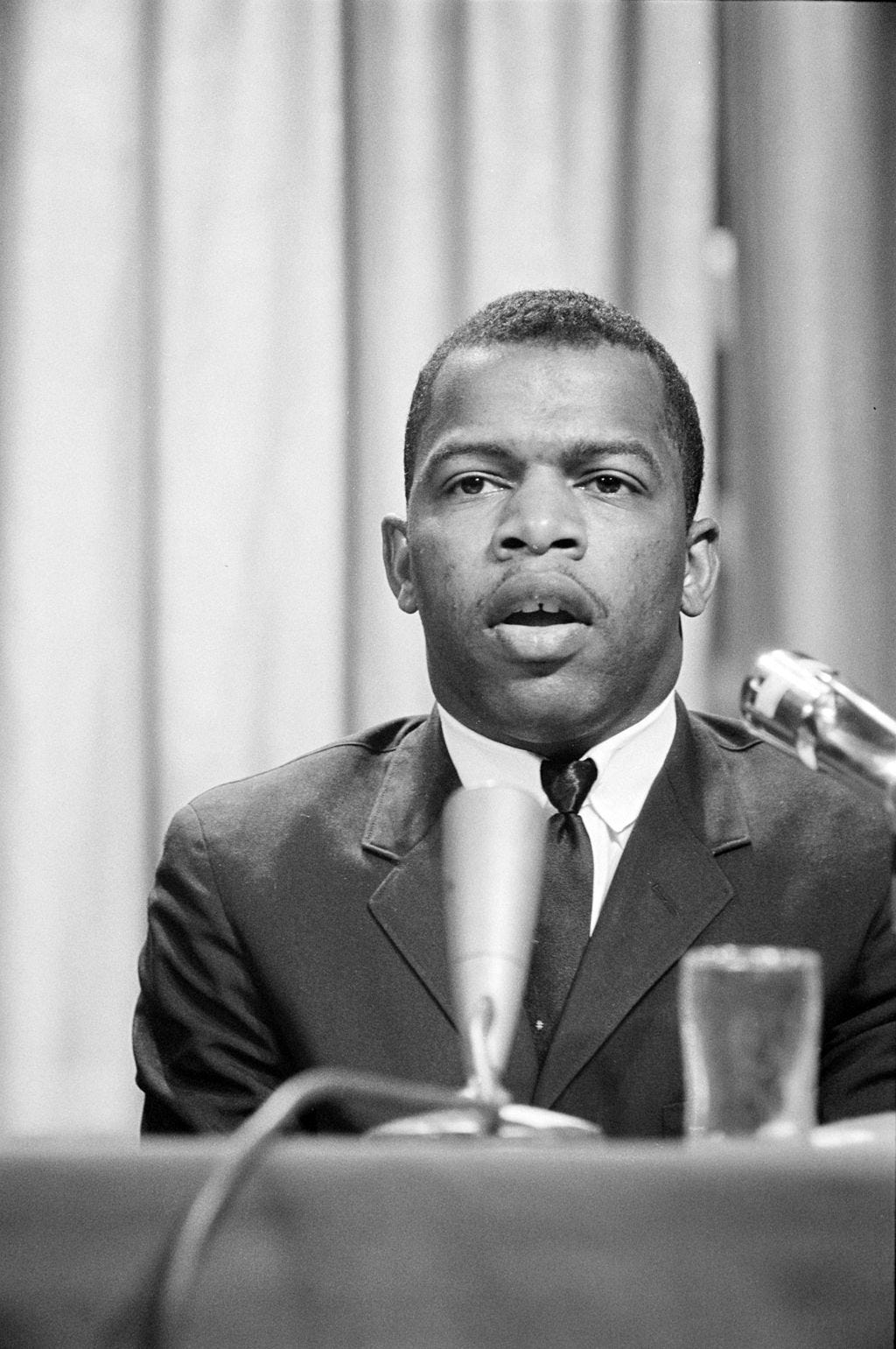 John Lewis, the pioneering civil rights activist who became a powerful force for people of color, women, LGBTQ people and so many others as a leader in Congress as a House member from Georgia, died last night at the age of 80. We knew it was coming when he announced last December that he'd been diagnosed with stage four pancreatic cancer. But it doesn't make the loss of this giant, a true patriot who fought for freedom and justice, any less terrible in a year of horrible news and tragedy.
In the name of John Lewis, who put his body on the line — he suffered a fractured skull in the violent battles for civil rights — we must recommit to taking this country out of he hands of the most racist president in history and fight further for equality for all people. The New York Times has a powerful editorial of the life and times of John Lewis which everyone should read.
The White House's own coronavirus task force says 18 states are a "red zone" that must be shut back down — in an unpublished report. I think we all know why they haven't published it, as many of these states continue re-opening even as they're seeing record numbers of cases and rising deaths.
GOP leaders and Trump are also emboldening those who won't wear masks even in states where they are mandated, and protests against mask mandates are happening.
The Trump administration is blocking money for testing and tracing, in an action that is destined to make the virus surge further, while Trump has gone golfing.
In fact, Trump's tweet, finally, sending condolences about John Lewis, came after he'd left for the golf course, clearly written by someone else.
What is going where you are? What are your thoughts today on all that's happening and the news of the weekend?
And are people wearing masks? I'll jump into the discussion in as well.