Discover more from The Signorile Report
Exposing far-right extremism and corporate media complicity. News, politics, analysis, interviews by journalist & SiriusXM radio host Michelangelo Signorile.
Over 9,000 subscribers
Why is the coronavirus pandemic subsidizing hate?
The Payroll Protection Program has benefited tax-exempt groups that promote bigotry and discrimination
Welcome to The Signorile Report, where you'll read hard-hitting political commentary and exposés; ,find interviews with newsmakers; hear me "engage" with right-wingers who call my radio program; and connect with like-minded, passionate people everywhere committed to fighting for equality and helping each other out.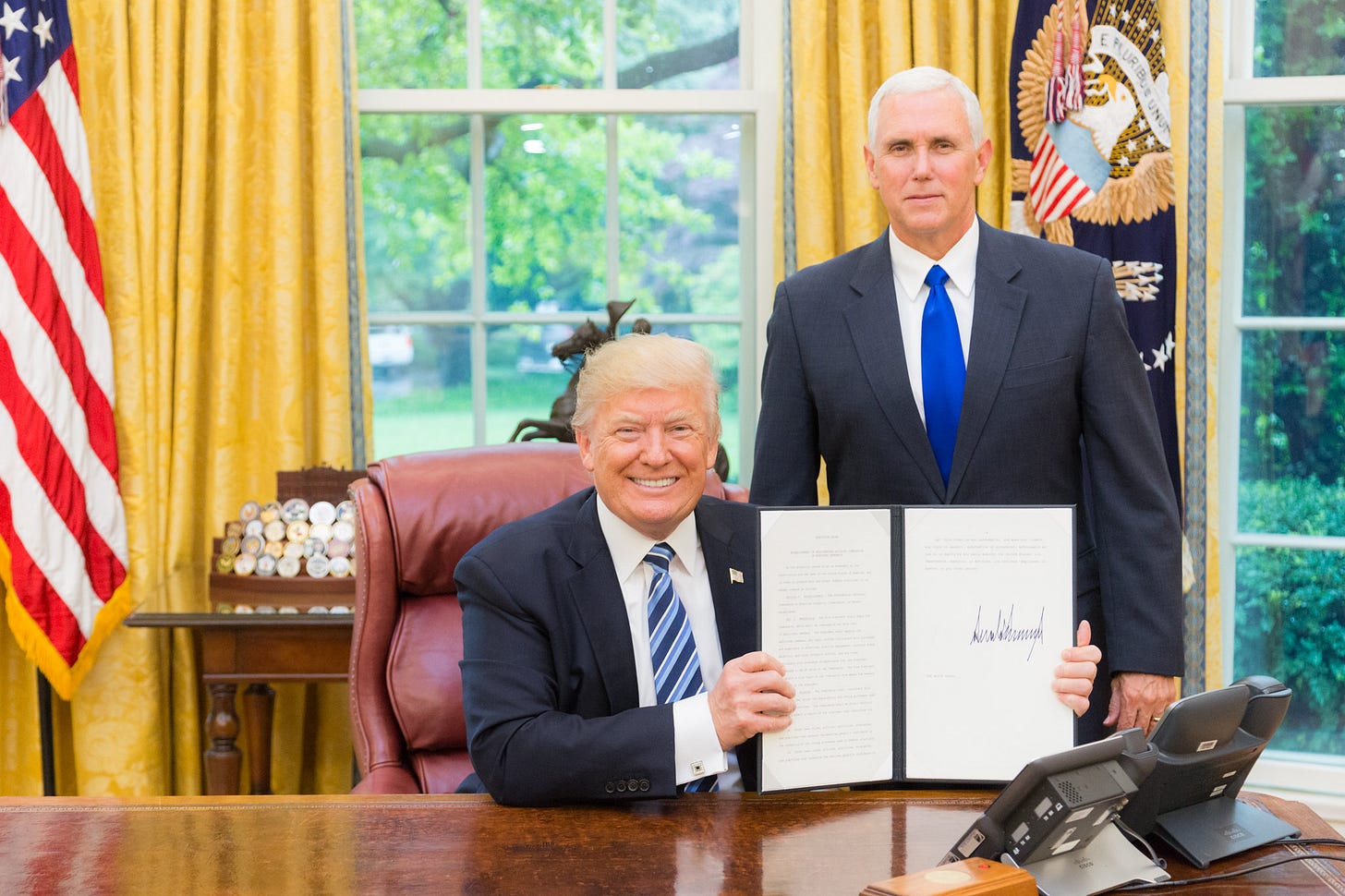 After the the names were released by the government last week of those who received pandemic-relief assistance under the Payroll Protection Program — transparency the Trump administration initially fought hard against — we learned of many billionaires and big, well-funded companies that received government loans, in additions to Trump family friends and allies, like billionaire governor Jim Justice of West Virginia and billionaire rapper Kanye West.
But also among those who received more than $150,000 — which are the only recipients whose names are made public — has been the Catholic Church, a multi-billion dollar tax exempt global empire that hardly qualifies as a "small business," which is what the program was initially designed to help save. Meanwhile, thousands of desperate, hurting small businesses, per a Pro Publica investigation, didn't receive money promised them and many were forced to shut down, their owners left penniless.
"Houses of worship and faith-based organizations that promote religious beliefs aren't usually eligible for money from the U.S. Small Business Administration," the Associated Press noted. "But as the economy plummeted and jobless rates soared, Congress let faith groups and other nonprofits tap into the Paycheck Protection Program, a $659 billion fund created to keep Main Street open and Americans employed."
After heavy lobbying by the church, the virulently anti-LGBTQ, anti-abortion Archdiocese of New York received $28 million, an archdiocese led by Cardinal Timothy Dolan, who's called gay relationships not "natural." Catholic entities in total — including many archdioceses that had paid out huge settlements in sex abuse cases and were facing bankruptcy — were paid at least $1.4 billion. But the AP believes the money may actually have exceeded $3.5 billion.
The list goes on and on. The American Family Association, labeled as a hate group by the Southern Poverty Law Center — and whose spokesperson and "radio host," Bryan Fischer, just two weeks ago called homosexuality "unnatural, unhealthy and immoral"— received a loan to keep propagating its lies and distortions.
Also on the list was the Liberty Counsel, the legal group that fights against laws protection LGBTQ people, and the ugly Concerned Women for America and Joyce Meyer Ministries, which rail against homosexuality, same-sex marriage and transgender people.
And major Trump backers among evangelical leaders, who defend him against every vile and detestable un-Christian thing he does, had their pockets lined as well. Rev. Robert Jeffress's megachurch in Dallas received a loan of between $2 million and $5 million. The church recently hosted Mike Pence, and has been at the forefront of hate movements. As the Philadelphia Daily News notes:
Jeffress has a long and disturbing history of homophobic comments that include linking being gay to pedophilia and bestiality. He said, "There are a disproportionate amount of assaults against children by homosexuals. Homosexuality is perverse, it represents a degradation of a person's mind." He has also said "what homosexuals do is filthy" and "homosexuality is a miserable lifestyle."
These are just the tip of the iceberg. As The Washington Post reported, hundreds of millions of dollars went to Trump's evangelical allies, who have backed his racist attacks on Black Lives Matters and immigrants and his stripping of rights for women and LGBTQ people. And we may never know the names of 80% of the nearly 5 million beneficiaries of the program because the White House still refuses to release the names of those who received loans under $150,000.
Congress allowed this to happen as things were moving fast and negotiations took place, and surely shares the blame. But the White House and Treasury Department were also holding much-needed money hostage and making demands.
The abominations of the Trump regime are sometimes too numerous to count. And so much gets lost every day in the chaos and madness of this reckless president. But let's not forget that in a time of need, when many were suffering and needed help from the government, this administration funneled money to groups hellbent on destroying the rights of millions of Americans.