Discover more from The Signorile Report
Exposing far-right extremism and corporate media complicity. News, politics, analysis, interviews by journalist & SiriusXM radio host Michelangelo Signorile.
Over 9,000 subscribers
Donald Trump's genocide
He knows who's most likely to die. He just told a group of followers who are young and white: "You're the elite."
Welcome to The Signorile Report, where you'll read hard-hitting political commentary and exposés; find interviews with newsmakers; hear me "engage" with right-wingers who call my radio program; and connect with like-minded, passionate people everywhere.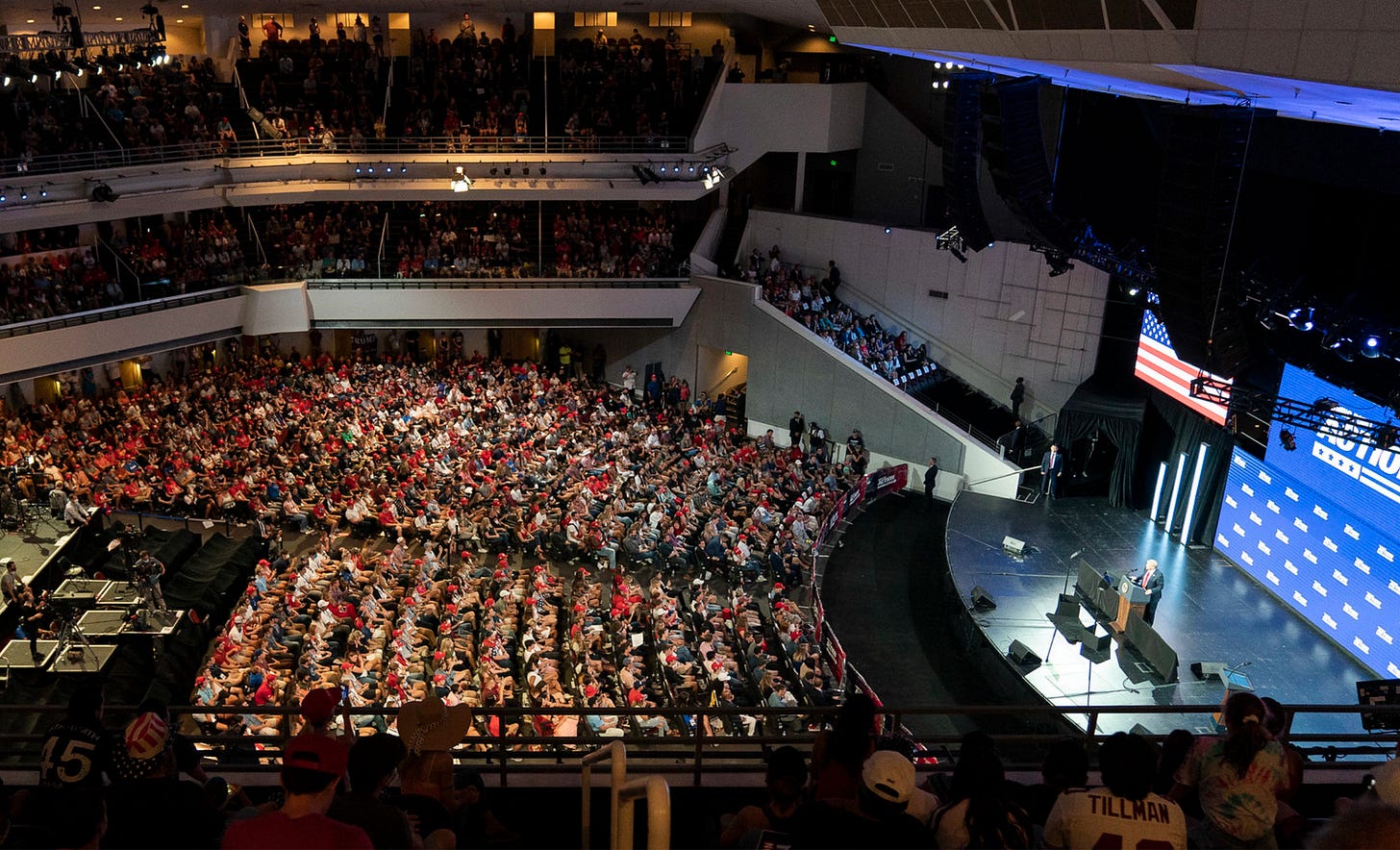 On this day that marks the 85th birthday of the late Larry Kramer, the prophetic, loud and influential AIDS activist and playwright who died last month, his words about AIDS ring true about coronavirus. Kramer often called AIDS a "genocide" against the gay community.
In his 1989 book, "Reports from the holocaust," Kramer was careful to use a small "h" for holocaust, so as not to equate AIDS entirely with the Nazi extermination of Jews, while using a metaphor. But he was clear in his view that the response to AIDS during the Reagan-Bush years was willfully, criminally negligent, and that it was because it affected people who were detested in society or whom the powers-that-be didn't care about for political reasons: queer people, poor people and minorities.
How can the same not be said about Donald Trump, the Republican Party and coronavirus?
People of color have been disproportionately affected and that became clear in New York at the outset of the pandemic, where Black and Latino people were twice as likely to die, something that played out in cities and rural areas across America. Add to that the elderly and the infirm affected disproportionate by coronavirus — and thus seen as expendable by some in order to save the economy — and you have a worldview that is quite sinister.
"You're the elite. You are. You're smarter, better looking. You have a better future."
In Phoenix this week Trump spoke to a group of 3000 "Students for Trump," a mostly maskless sea of young, white faces and bright red MAGA hats in a city that is seeing a frightening surge in coronavirus cases. He told the college students, gathered in an evangelical church: "You're the elite. You are. You're smarter, better looking. You have a better future."
It was horrifying to hear these young people cheer to those words, getting high on the idea that they are supreme, a group above all other people.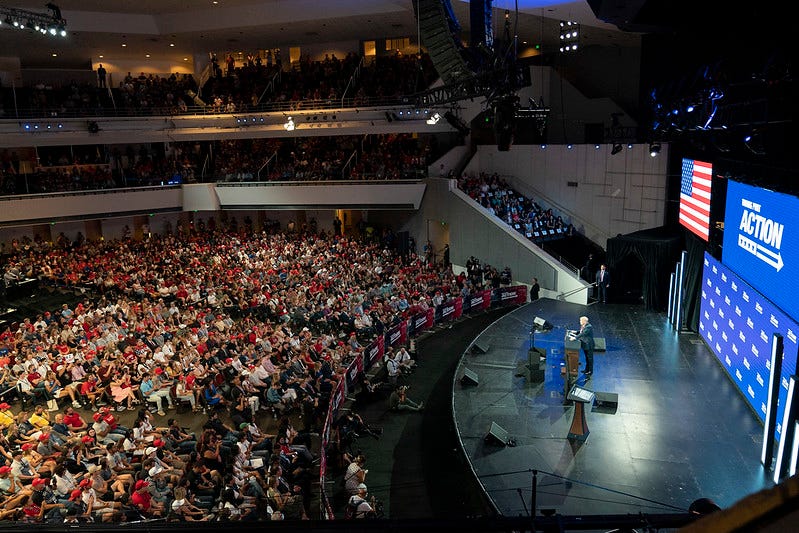 It's something Trump has actually said before to his followers. But his intent becomes clearer amid the coronavirus pandemic. Trump spoke in Phoenix as he has elsewhere about the young being healthy and surviving coronavirus, part of his push to re-open schools. One of Trump's staunchest backers, Lieutenant Governor Dan Patrick of Texas, said older people should indeed die — give up their own lives to save the economy, and of course Trump's re-election.
Meanwhile, on Wednesday the United States saw the largest single day number of new infections, over 38,000, since the coronavirus pandemic began.
The pandemic across the U.S. is surging out of control, worse than it was in mid-April, when New York was the epicenter. Now we have three mini-epicenters all bringing the caseload where it was back then, when we saw over 30,000 cases per day (before it dropped to 20,000 per day after New York flattened its curve).
Those three mini-epicenters — Florida, Texas and Arizona — are, however, each likely to grow into epicenters as great or greater than New York, according to U.S. health officials. But the president of the United States — who was bowed to by the Republican governors of those states, who re-opened the state's economies far too quickly — has completely abdicated responsibility, continuing public appearances in places where coronavirus is spreading.
Trump has not met with his Coronavirus Task Force in weeks, and keeps saying the virus is "fading away," while he actually said at his dismal Tulsa rally that he'd told his "people" to "slow the testing down." He later contradicted his own White House lackeys who claimed he was joking, by telling reporters, "I don't kid." As foolhardy as it is, Trump believes he'll save his re-election by downplaying the pandemic — not realizing, still, that he can't outrun the virus.
Trump has made it clear that he doesn't care about mass death, even as the pandemic grows in a dangerous new way — and that's because, politically, he sees many as expendable. As Larry Kramer said about previous politicians who looked the other way of a pandemic for politically expedient reasons, that is nothing short of genocide.