Discover more from The Signorile Report
Exposing far-right extremism and corporate media complicity. News, politics, analysis, interviews by journalist & SiriusXM radio host Michelangelo Signorile.
Over 9,000 subscribers
Open thread: Are there Trumpers still in your life?
Or have you dumped them a long time ago? Or maybe you're working on it. Or maybe not.
Welcome to The Signorile Report, where you'll read hard-hitting political commentary and exposés; find interviews with newsmakers; hear me "engage" with right-wingers who call my radio program; and connect with like-minded, passionate people everywhere committed to fighting for equality and helping each other out.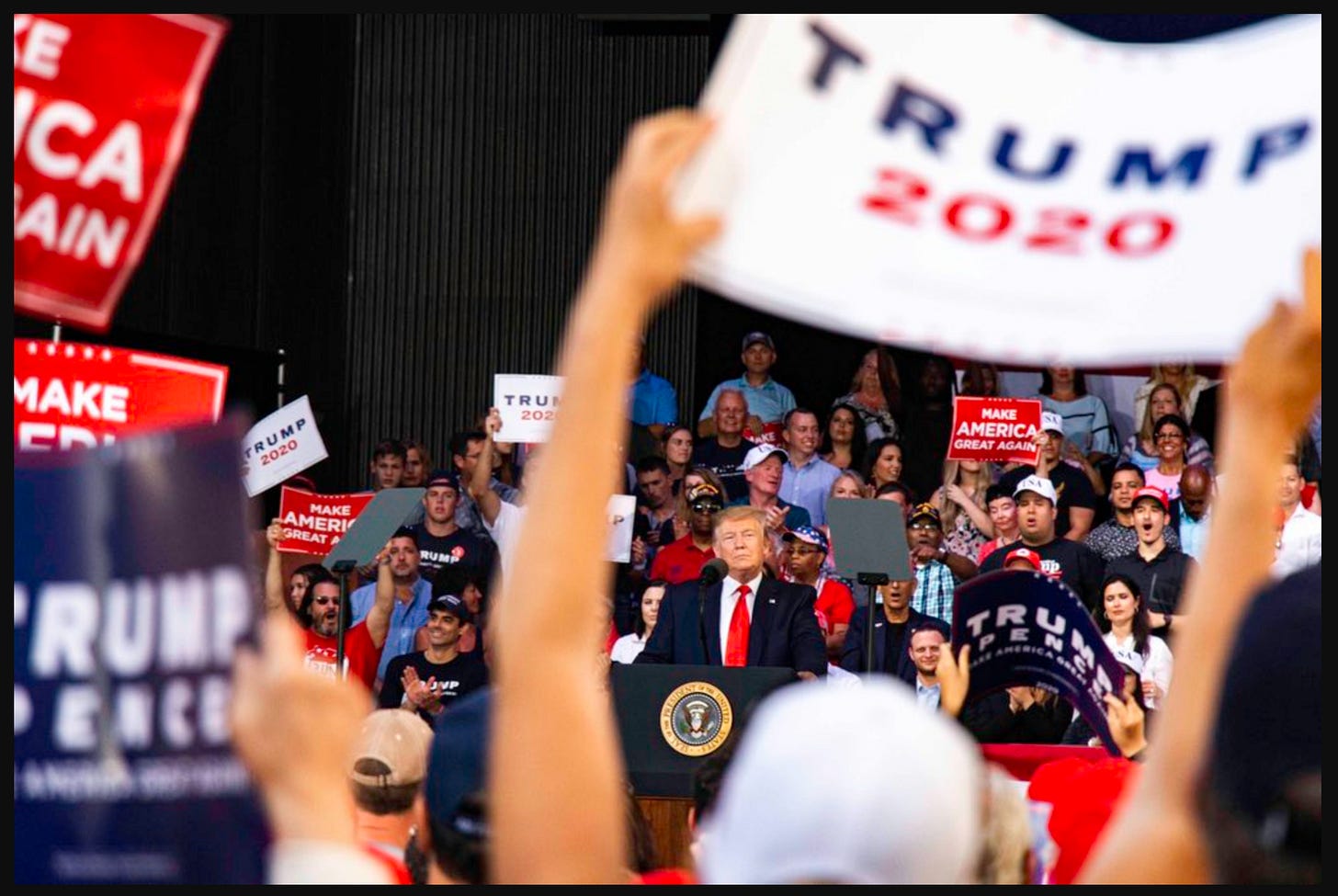 I usually have an open thread here on the weekend but a lot of people have been writing who are still dealing with Trump supporters in their lives and who need to discuss it, including women married to Trump-supporting men and some men married to Trump-supporting women.
There are those with fathers, mothers, brothers, sisters, children, friends and colleagues deep in the cult, often addicted to Fox News. In this time of the coronavirus pandemic it's become, literally, a life or death issue.
The topic has come up on my SiriusXM show many times from people calling in, and I wrote a long piece last year about women married to Trump supporters — The Secret Lives of Democratic Women Married to MAGA Men — who've called the show for support and met in some of our online forums to connect, and how they were coping.
I thought this was a good time to bring back the discussion since many have been writing me, and the election is less than four months away. But also, many of you may have seen a change in Trump supporters you know — since we are seeing him losing a grip on even his base. Or not. I'd like to hear about it and I'm sure others would.
Also, have you decided it's time to dump them if you haven't seen a change? I know many of you did this long ago, but others thought it important to keep people in their lives and keep trying. Still others say they're able to balance it.
Consider this thread as one where you can be honest and get support — and also as one where you can help support others. And don't worry, trolls won't be allowed.
Thanks! Looking to hear your thoughts!