Discover more from The Signorile Report
Exposing far-right extremism and corporate media complicity. News, politics, analysis, interviews by journalist & SiriusXM radio host Michelangelo Signorile.
Over 9,000 subscribers
Queer heroes in the middle of a pandemic
LGBTQ visibility is always vital, including when discussing someone taking on a racist dog-walker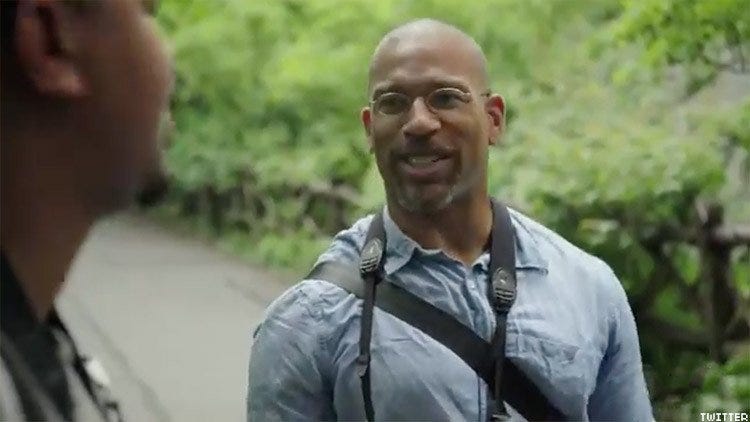 Around the world LGBTQ history and and heroes continue to be made. France just elected its first transgender mayor at a time when anti-LGBTQ far-right extremists have been on the march in the country. Costa Rica this week became the first Central American country to bring marriage equality to gay and lesbian couples.
And in the U.S., as the story unfolded of the woman in New York's Central Park who engaged in a racist action by calling the police to report that "an African-American man" who'd asked her to put her dog on a leash was "threatening" her, we learned the man is gay and a history-maker himself.
Christian Cooper, a member of the board of the NYC Audubon Society, was bird-watching in an area set aside for bird-watchers and where dogs aren't allowed off-leash. The video he made went viral, showing the woman, Amy Cooper, threatening to call the police and then eventually making the call. Chris Cooper, an editor at a biomedical science publication, is a long-time gay activist, having served on the board the Gay and Lesbian Alliance Against Defamation in the late '80s. He made history when, as an editor at Marvel, he introduced the first gay Star Trek character.
After the video went viral — which led to Amy Cooper being fired from her job at an investment first, and to surrendering the dog, which she'd been abusively dragging by the collar during the episode, back to an animal shelter where she'd adopted the dog —- gay Twitter began talking about Chris Cooper as a "black gay icon."
And then there were some on social media who questioned why it was important to point out that Cooper is gay. But the question back is, Why the hell not? There are still so few visible people in public life who are openly-identified as LGBTQ — and even more so among people of color. When someone steps up and does something heroic and is openly-LGBTQ, you better believe it should be screamed from the rooftops. We're in the midst of the most horrifically homophobic presidency in history, stripping LGBTQ rights. Visibility is one way to fight bigotry.
The white privilege Amy Cooper displayed, meanwhile, was just a glimmer of what black people endure every day. By threatening Chris Cooper with calling the police to report an "African-American man" was "threatening" her when he'd simply asked her to put her dog on a leash, she was inviting violence upon him.
Knowing the history of police brutality against black men — and we saw it yesterday again in the news of the brutal killing of George Floyd in Minneapolis by a cop kneeling on his neck as he was handcuffed and as he pleaded, "I can't breathe" — Amy Cooper exposed the way some white people violently wield power over black people in a racist society.
Meanwhile, a homophobe attacks another Cooper
Anderson Cooper — of course no relation to either Amy or Christian — came under attack last night by the ghoulish right-wing Fox News pundit Todd Starnes, proving yet again why it's important to be out and proud and stand up to bigotry.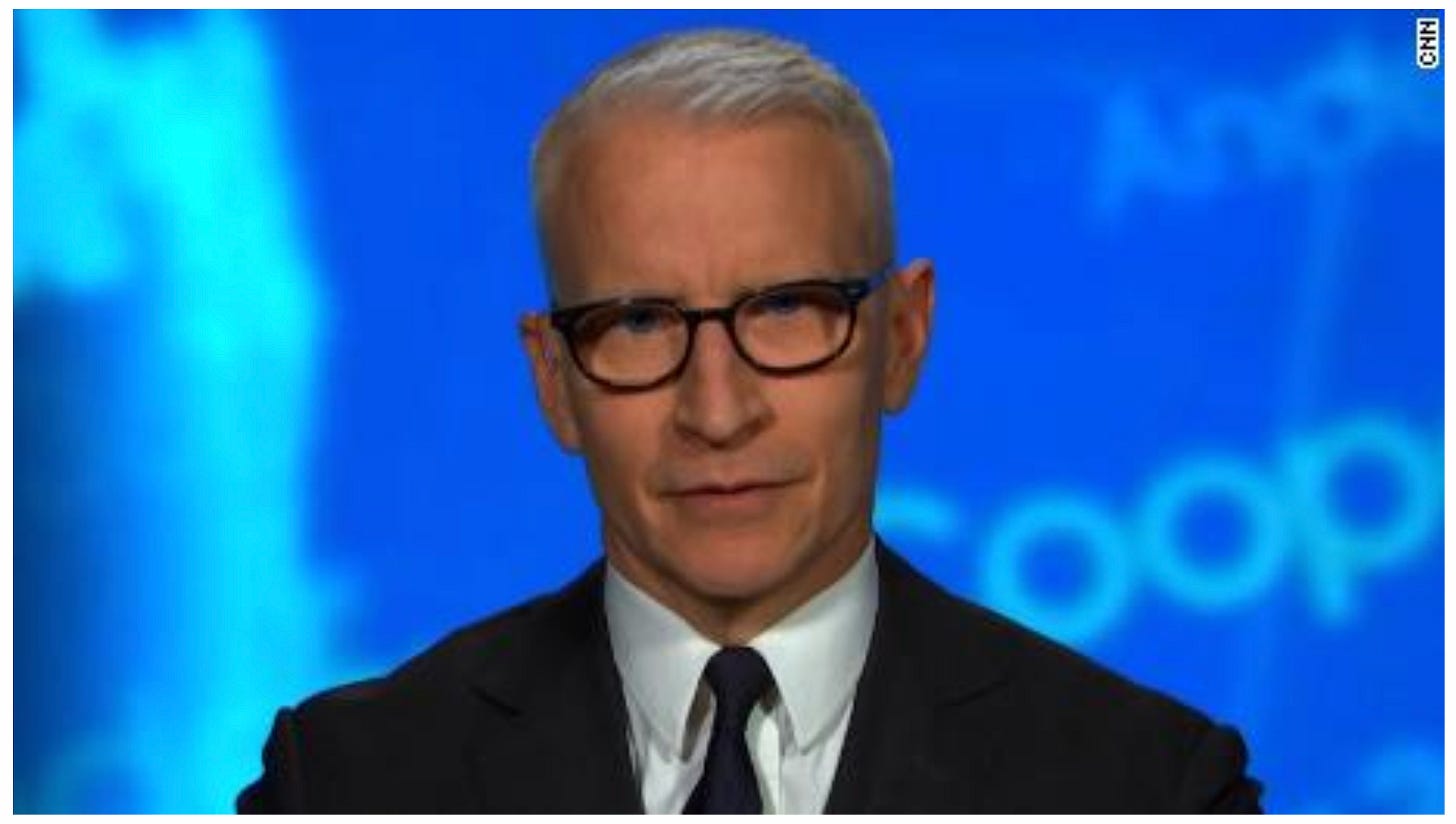 Cooper, in reporting on his CNN program about reaching the staggering, grim death toll of 100,000 lives due to coronavirus, took Donald Trump to task for not wearing a mask while mocking his opponent, Joe Biden, for wearing a mask while laying a wreath on Memorial Day. (I wrote last week all about how people wearing masking are fearing hostility and even violence, and how Trump emboldens it.) He noted that despite his "girth and size" Trump is "a little man."
Yes, Starnes is actually saying that a gay man, Anderson Cooper, has no business calling anyone "a little man" because, well, gay men aren't real men. Or something like that. And a lot of haters retweeted and liked his tweet.
This is boilerplate homophobia, coming from a guy with a long history of it. Even in the middle of a global pandemic the hate goes on. That's why it not only has to be called out, but queer people must be made visible any chance we get.