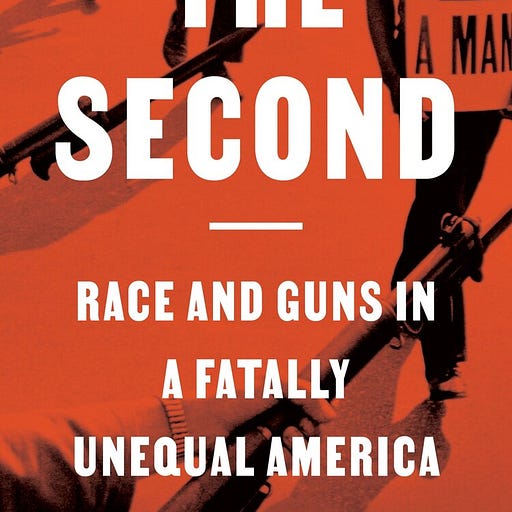 Jun 4, 2021 • 42M
How the second amendment is rooted in slavery
Historian Carol Anderson reveals the "right to bear arms" to be a false narrative, covering up a racist past and present
If you've been enjoying The Signorile Report, consider subscribing for just $5.00 per month and supporting independent, ad-free opinion journalism. Thanks!
Historian Carol Anderson is a national treasure. I'm honored to interview her often on my SiriusXM program. Speaking with her is an illuminating and gratifying experience — every time. And I know you're going to come away greatly enlightened after listening to this extended interview with her from this week — a great weekend listen — all about her new book and so many other urgent issues affecting the country.
Professor Anderson's 2016 book, White Rage, was one of the most important and timely books to be published as we entered the Trump era. Over and over again, she reveals the truths and the hidden history behind so much that is happening in the country with regard to race.
She did it with One Person, No Vote, in 2018, and she has done it again in a powerful, well-researched and illuminating new book, The Second: Race and Guns in a Fatally Unequal America.
Professor Anderson shows how the creation of the Second Amendment was rooted in keeping Black people enslaved, fighting off any rebellions, while a false narrative was created to make it appear as if it were about fighting foreign enemies and an issue of freedom and individual rights. The history of guns and laws around guns ever since has always been about fear of Black people and controlling Black people. Her book takes us from the very beginnings of this nation up to the present, revealing the intertwined histories of race and guns, and is a must-read.
We spoke about The Second, and also about so many other issues to which Professor Anderson brings a lot of insight, including the attack on voting rights in states across the country, and how the GOP is promoting the Big Lie and what it means for the future. Take a listen to the interview and please me know your thoughts.