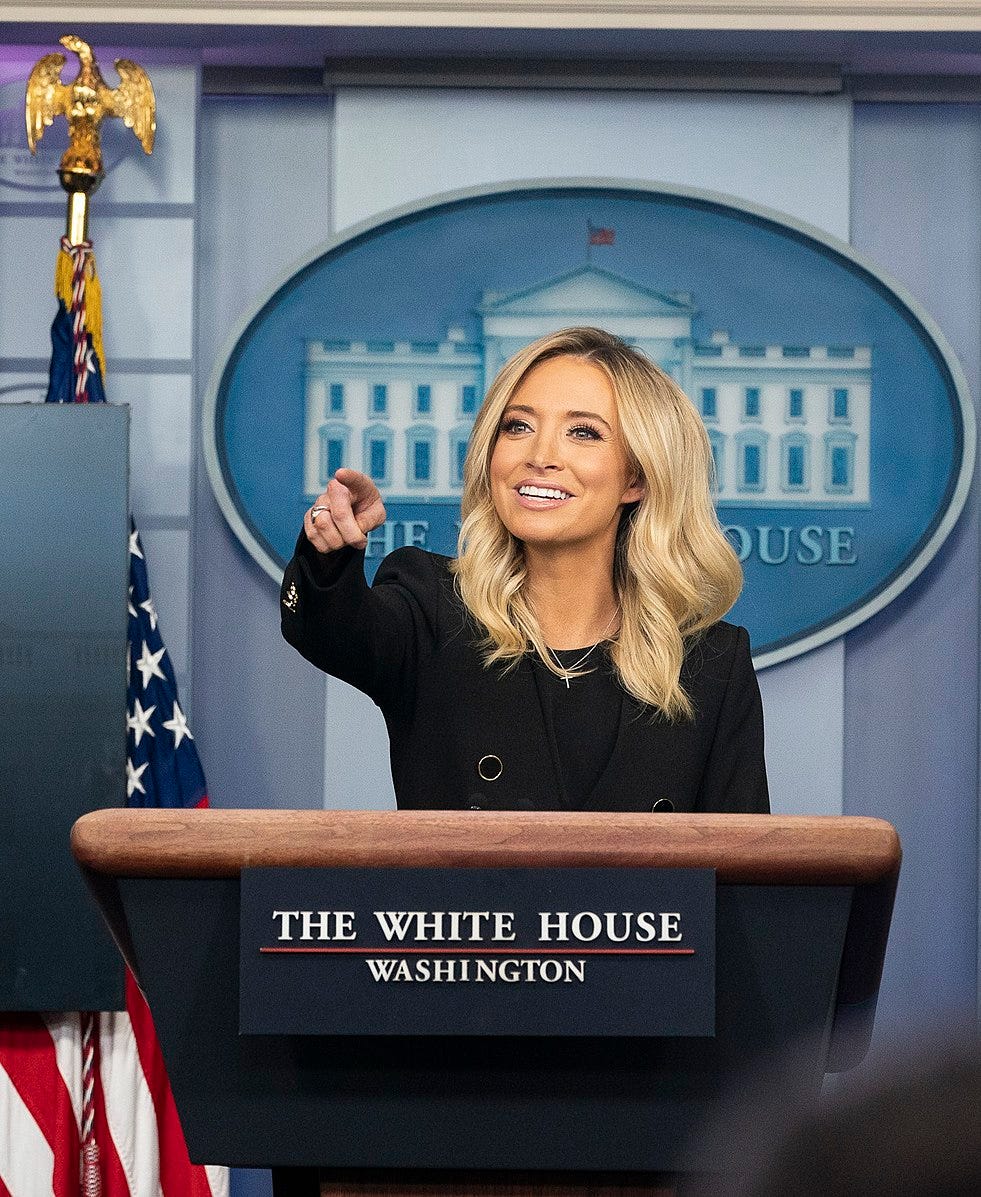 He called Kayleigh McEnany "pure" and "all-American"
What would a weekend be without posting those combative calls from Trump supporters to my SiriusXM show? (I'll be posting another one later.)
A lot of people couldn't believe Michael in Alabama was real. But yes, he was — a true cult follower, unhappy with me for not "giving credit" to the president, whom he praised. I must say, however, he was much more on the mellow side than most of those who call.
But he surely sounded like a white supremacist when he called Trump's new press secretary, Kayleigh McEnany — a hard right, religious extremist who has lied over and over again for Trump — a "beautiful, pure, all-American" woman.
Take a listen, and of course comment with your thoughts.
(And just a reminder for those who aren't subscribers, much of SiriusXM is free online until May 31. You can download the SiriusXM app, or listen online, and hear my show each weekday, 3-6 ET on SiriusXM Progress, channel 127).