Laurie from Pennsylvania claimed I said Barrett nomination was "illegal" when I didn't
Welcome to The Signorile Report, where you'll read hard-hitting political commentary and exposés; find interviews with newsmakers; hear me "engage" with right-wingers who call my radio program; and connect with like-minded, passionate people everywhere committed to fighting against hate and corruption. Subscribe now to get all of this in your email box a few times a week.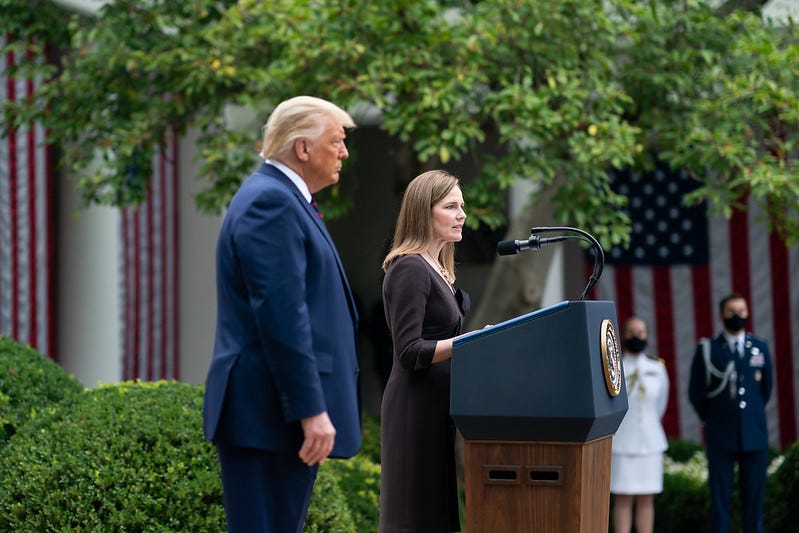 Laurie from Pennsylvania called into my SiriusXM show on Thursday to claim I called the Barrett nomination "illegal," when I did not.
I then explained to her the extraordinary breaking of norms Republicans engaged in by pushing through this nomination, and how Democrats now have no choice but to expand the Supreme Court.
Having run out anything to really say, she diverted to calling me a "very angry man."
Yes, I'm angry at the GOP for the recklessness they've engaged in, moving to strip my and millions of others' rights.
And I'm angry at Trump — whom Laurie claimed she didn't vote for, but then didn't seem to have a quick answer regarding whom she actually cast her ballot for.
Take a listen!