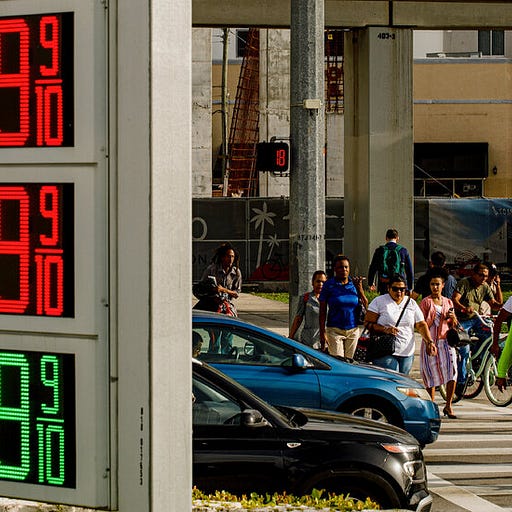 Jun 21, 2022 • 4M
Trumper calls Biden a hypocrite for wanting oil companies to stop price-gouging
Brian from Colorado claimed Biden promised to "destroy their industry" but is now asking them to pump oil.
If you've valued reading The Signorile Report, consider becoming a paid subscriber and supporting independent, ad-free opinion journalism. Thanks!
In a discussion of high gas prices, Brian from Colorado called into my SiriusXM program to say President Biden is a hypocrite for asking oil companies to use leases they have but are refusing to use because he promised during the presidential race to "destroy" their industry. This is a talking point of the right, and it needs to be debunked.
Of course, Biden made no such promise, as I explained to Brian, but he did talk about and has talked about getting us off of fossil fuels to save the planet and also helping oil companies transition to green energy — something some of them are doing. So no, there wasn't any claim during the campaign of "destroying" oil companies but of transitioning them, something that might take a few decades.
What Biden is doing now, however, is demanding the companies pump oil in the short term, while we're still dependent on fossil fuels, because supply shortages and the war in Ukraine have driven up prices. The companies have the leases to drill in new areas but are refusing to use them because they want the prices — and their profits — to soar.
Brian first tried to pose as someone who was a supporter of Biden — or perhaps neutral — when he was in fact a Trumper, as I dragged out of him.
This is a lie that that the right keeps pushing: That Biden is somehow engaged in contradictory behavior by asking the companies to stop price-gouging by pumping more oil. Doing so doesn't mean you can't stick to commitments to get the country off of fossil fuels in the long term and move on to green energy.
Let me know your thoughts!