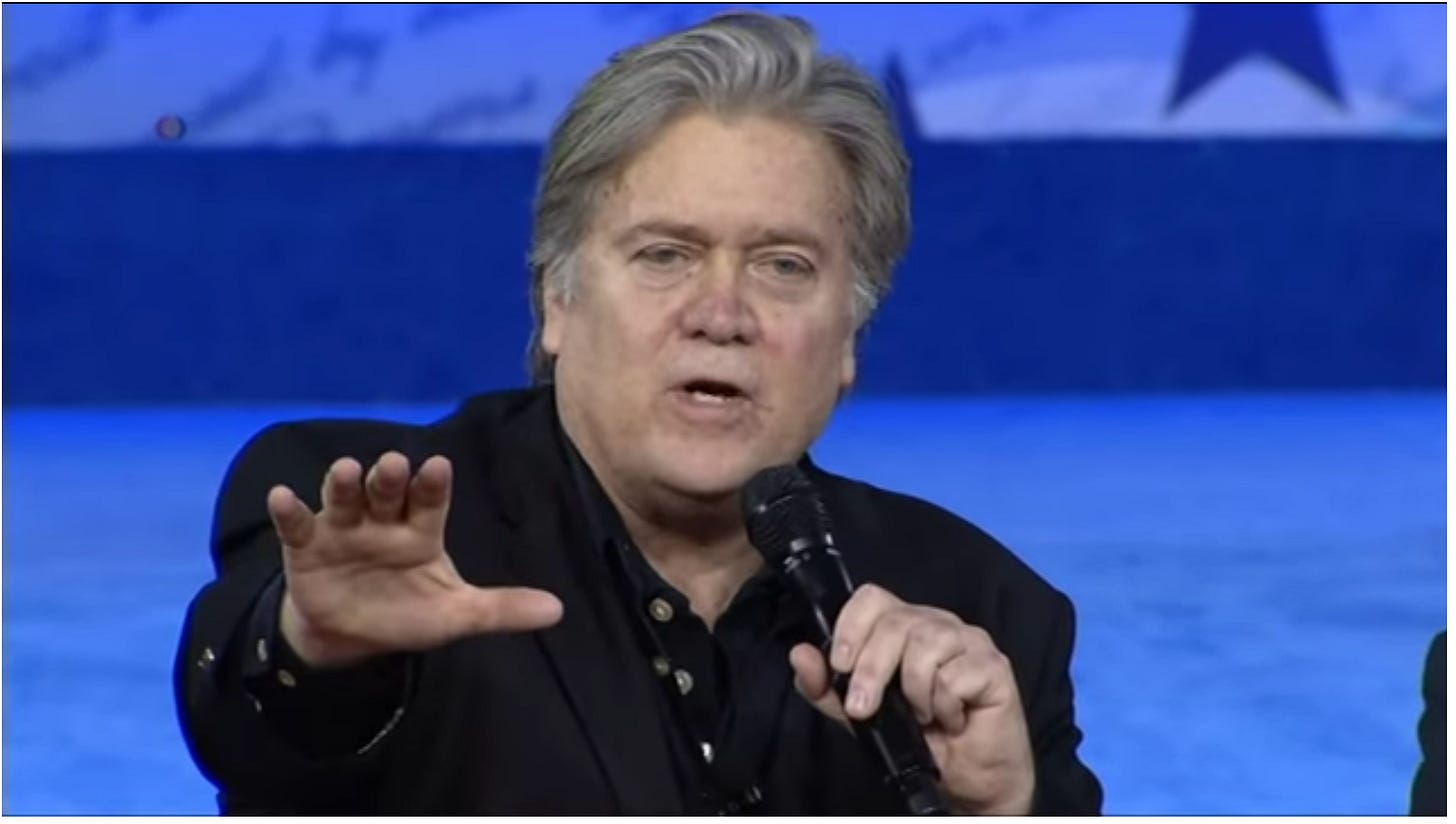 I interviewed Benjamin R. Teitelbaum, a professor at the University of Colorado, Boulder, and an expert on the radical right, about his new book, War For Eternity: Inside Bannon's of Global Power Brokers, on my SiriusXM show recently. It's a fascinating discussion, definitely worth a listen.
Many view Bannon as a failed White House advisor who keeps flailing about around the world. Certainly he spins his own web of grandiose ideas and claims, many of them false or overblown.
But Teitelbaum, who extensively interviewed Bannon and his global counterparts influencing authoritarian presidents in Brazil and Russia, explains how Bannon's previously little known movement of "Traditionalism" — a strange, quasi-religious, philosophical movement — has already had an impact here and in other parts of the world, wreaking havoc. And he believes this will continue whether Donald Trump wins the White House again or not, which is all the more reason to be informed about it. The book is interesting, very detailed and well-reasoned, an important exposé of the underpinnings of the movement. Take a listen, and let me know your thoughts.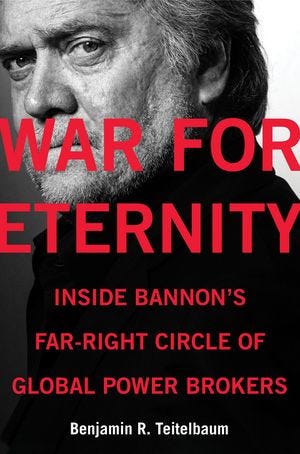 (Just a reminder that if you're not a SiriusXM subscriber, through May 31 you can listen for free to my SiriusXM show — live each weekday, 3-6 ET — and to a ton of other talk and music channels by downloading the SiriusXM app and streaming on your phone, or you can listen online here. I'm on SiriusXM Progress, channel 127, where you'll catch all of our great progressive political shows. No credit card info taken or trial, just sign up and listen.)