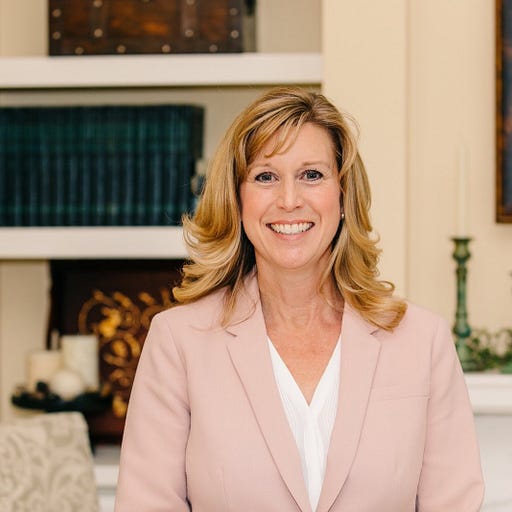 Nov 3, 2022 • 16M
Winning in 2022: Candidate spotlight on Christy Smith
Challenging election denier Mike Garcia in the Los Angeles suburbs, Smith benefits from redistricting in a re-match of a race she lost in 2020 by 333 votes.
This is part of an ongoing series focusing on Democratic candidates I'm interviewing on my SiriusXM show as Democrats fight to keep the House and Senate, and even gain seats, in the 2022 midterms. (Read some other recent entries here, here and here.)
If you've valued reading The Signorile Report, consider becoming a paid subscriber and supporting independent, ad-free opinion journalism. Thanks!
This is another one of those races that could decide the House, as Democrat Christy Smith, a former member of the California Assembly, is taking on Republican Mike Garcia for a third time.
The first race between them was in a special election after Democrat Katie Hobbs — who took the seat from far right-winger Steve Knight in the 2018 blue wave — resigned in 2019. Garcia pulled it out in the special election in early 2020, and then in the 2020 November election, he won by just 333 votes.
Redistricting has benefitted Smith, as the the newly-created 27th Congressional district now includes part of Los Angeles County.
Garcia has shown complete allegiance to Donald Trump, voting to overturn the 2020 election. He voted against supporting the Capitol Police, against the Inflation Reduction Act, and against codifying access to contraception into law. And he supported the "Life at Conception" Act, showing he's an extremist on abortion.
That has made Garcia vulnerable but as an incumbent he has an advantage. The race is close but Smith is feeling the energy on the ground.
Smith speaks forcefully on reproductive rights and transitioning to green energy, as well as on economic policies to bring down the cost of living and battle inflation. In an interview on my SiriusXM program she also laid out her ideas on defending LGBTQ rights and voting rights, fighting attacks on immigrants, and preserving democracy.
Listen in and make sure to check out her website where you can help her in this important race.