He claimed Trump was tough on China, but doesn't "remember" Trump praising President Xi
Welcome to The Signorile Report, where you'll read hard-hitting political commentary and exposés; find interviews with newsmakers; hear me "engage" with right-wingers who call my radio program; and connect with like-minded, passionate people everywhere.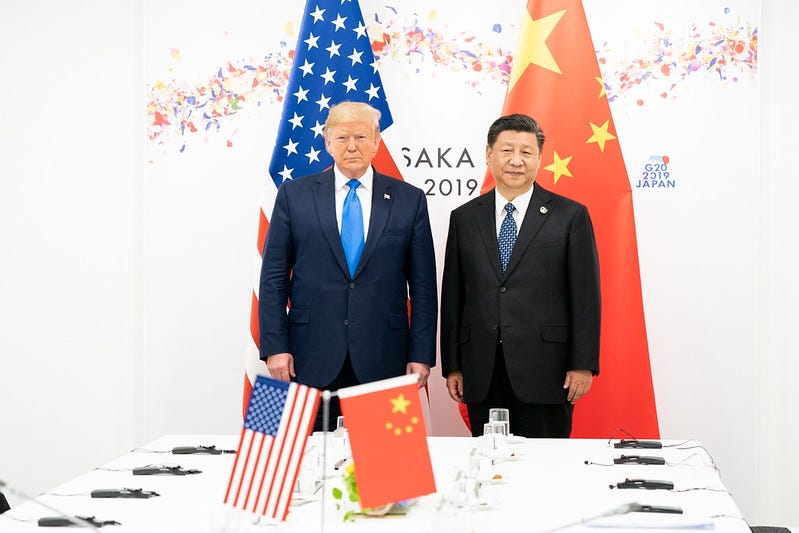 Brian from Massachusetts called into my SiriusXM program on Monday after I remarked that Trump supporters haven't been calling the show lately to defend Trump. In fact, we'd even recently gotten a call from a hardcore Trumper who's been calling for years — Mike in Pennsylvania — who said he'd flipped on Trump, who won't be getting his vote this year. (I'll post that call shortly.)
This one is even more relevant after the bombshell from John Bolton's book which reports that Donald Trump pleaded with President Xi Jinping of China to buy farm goods from states Trump needs for his re-election. Brian actually called before the book was obtained by The New York Times and reported on yesterday, a book that now shows Trump asked an adversary to interfere in the election on his behalf — just as he asked Ukraine to do so, and just as he accepted Russia's help in doing so.
But still, it was fascinating — mind-boggling — that Brian had not known of Trump's boot-licking of Xi, since Trump must have tweeted air kisses to the Chinese president, and made positive public comments about him, at least 10 times. We now know it was all about trying to get Xi to help him win re-election. This seems to show how Trumpers not only watch Fox News and nothing else for information, but they selectively filter out Trump's tweets — not "remembering" certain ones while retaining others.
Anyway, listen to the call — it begins with Brian claiming the economy is great, and then veers into his saying Trump can't be blamed for his coronavirus response because of big, bad China. And let me know your thoughts!