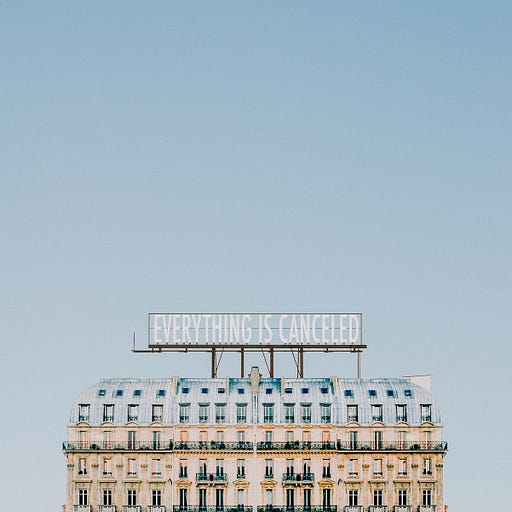 Feb 6 • 7M
Conservative caller defends Newsmax against being"canceled" from Direct TV
Andrea from California says that the "overwhelming amount" of "suppression" by Twitter and Facebook is of conservatives.
The Signorile Report is reader-supported. If you've valued reading The Signorile Report, consider becoming a paid subscriber and supporting independent, ad-free opinion journalism. Thanks
!
In a discussion on my SiriusXM program about Direct TV and AT&T deciding they no longer wanted to broadcast Newsmax on their cable and satellite platforms — largely because it's not profitable, but also, it's a disseminator of misinformation, hate and lies — Andrea from California called in.
It was unclear what her point was on Newsmax. She managed to veer the conversation to Twitter and Facebook — and the bogus "Twitter Files." Yes, in which we learned that Twitter decided to listen to the Biden campaign's urgings not to allow revenge porn — dick pics — from Hunter Biden's laptop.
It always comes back to Hunter Biden's laptop, of course. Not only did it completely escape Andrea that this is not government censorship — Twitter is a private company and can listen to the urgings of anyone, and the Biden campaign wasn't the "government" but rather a campaign — she seemed to think the FBI was involved. But in fact, the FBI had no involvement whatsoever in telling Twitter what to do — just another right-wing conspiracy. And the Trump campaign — and administration — also urged Twitter not to allow certain topics on its platform.
(By the way, if you listen carefully , when I asked Andrea, "Did you want to see Hunter Biden's dick pics?" she actually answered, "Maybe." )
It's hard to argue with people when they have a different set of facts. More so, I rarely let people change the subject to their own topic — and it was bad enough that she did that — but then she was trying to direct the show with questions to me about Facebook.
As she engaged in this claim that people were "canceled," I explained that many people on the left have been booted from Twitter and Facebook for doing nothing but criticizing Trump — and, as wrong as that might be, the companies are private entities that can do what they want.
Andrea claimed that it is conservatives who are "overwhelmingly" suppressed, which is not only ridiculous when we look at all of the stories of people on the left booted off the platforms; it doesn't acknowledge that many "right-wing" users are white supremacist, and neo-Nazi trolls, and thus of course they should be banned and shouldn't be seen as people on the right innocently booted.
Anyway, I probably got way too snappy and angry with her, and maybe this was one of those cases where I should have pulled back. One could argue she was trying to calmly engage, even if veering off, and I was shutting her down. I was frustrated at her changing the subject and having a false set of facts — and just won't let conservatives commander the discussion to their liking.
But I'll let you be the judge. Listen in and let me know your thoughts!
( There's about 40 seconds of me setting up the topic first before going to the call).