The caller to my show claimed the "real God" backs Trump
Welcome to The Signorile Report, where you'll read hard-hitting political commentary and exposés; find interviews with newsmakers; hear me "engage" with right-wingers who call my radio program; and connect with like-minded, passionate people everywhere committed to fighting against hate and corruption. Subscribe now to get all of this in your email box a few times a week.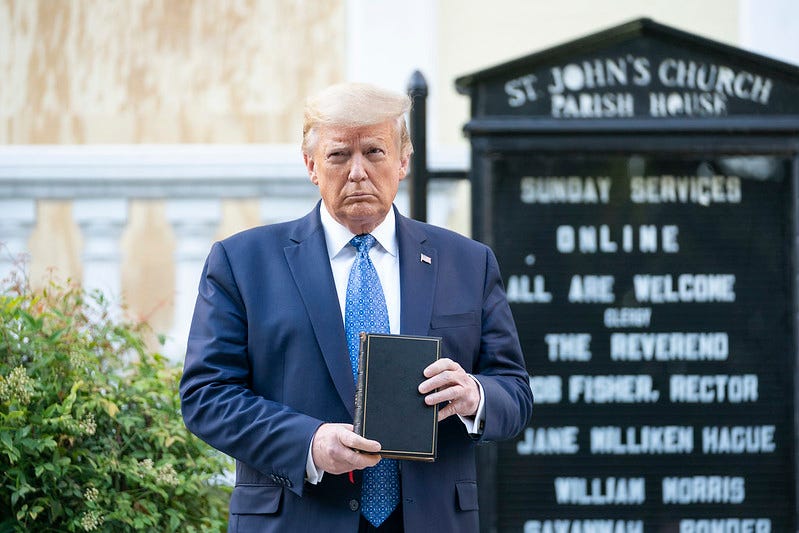 Clark from Tennessee called into my SiriusXM show and began by saying that Donald Trump has kept most of his promises and that that's why he's voting for him and that any "God-fearing American" should, or the country will go to hell in a hand basket.
He said, when he's talking about "God-fearing" Americans, "I'm not talking about phony evangelists or phony Christians" — like Jerry Falwell Jr. — but the "real God."
How did he square "real God" backing a rapist and adulterer and liar? Well, you have to listen to this to believe it.
And yes, I had to completely eviscerate this poor, damaged soul, who, unfortunately, is an example of many people in our country. (There's always the hope that some of them are listening who might be wavering, who might hear how ridiculous they sound.)
Whatever made them this way, they are dangerous to our rights and freedoms when they use their vote to hurt others.
Let me know your thoughts!