The CDC urged against trick-or-treating, parties and haunted houses. Robert from Pennsylvania called me a liar for saying so.
Welcome to The Signorile Report, where you'll read hard-hitting political commentary and exposés; find interviews with newsmakers; hear me "engage" with right-wingers who call my radio program; and connect with like-minded, passionate people everywhere committed to fighting against hate and corruption. Subscribe now to get all of this in your email box a few times a week.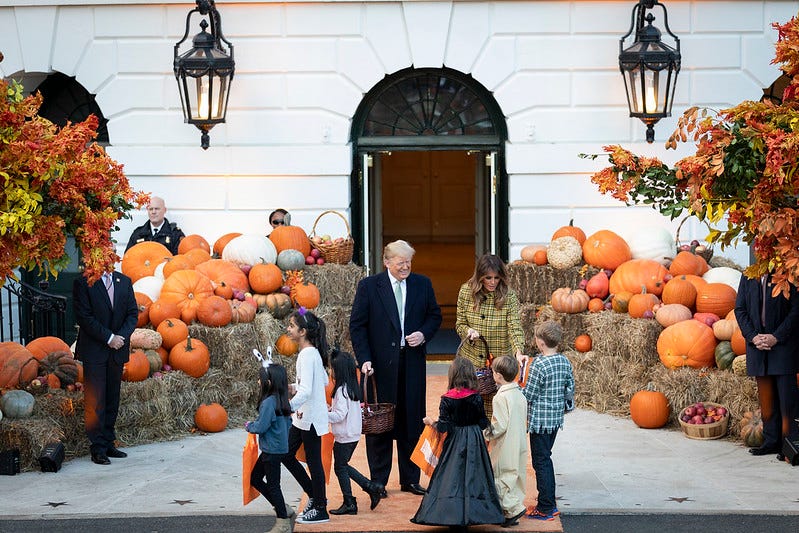 Last week, I pointed out that the Centers for Disease Control, which has been terribly inconsistent and dangerously unreliable on the coronavirus pandemic because of the way Donald Trump is manipulating the agency, seemed to be doing the right thing in urging families to cancel traditional Halloween festivities.
Those included door-to-door trick-or-treating, wearing costume masks (which can complicate the use of face masks), parties of any kind, trunk-or-treating, indoor haunted houses, hay rides or tractor rides, and well, a bunch of other things.
"Many traditional Halloween activities can be high-risk for spreading viruses," the CDC said. "There are several safer, alternative ways to participate in Halloween."
But because I used the word "cancel" for the traditional Halloween activities, it drove Trumper Robert to call my SiriusXM show and accuse me of lying, and well, it just went downhill from there: I admit I just lost it and used A LOT of four-letter words!
It enrages me that, while we're in the middle of a pandemic, this anti-science, anti-mask, anti-restrictions group of people is hellbent on doing whatever they want. A selfish, reckless element is infuriated that we've even suggested "canceling" traditional Halloween festivities — while people are sick and dying and our president claims all is fine and is helping the virus to transmit at his rallies.
I know — I probably should have kept my temper on this one. But sometimes it's hard!