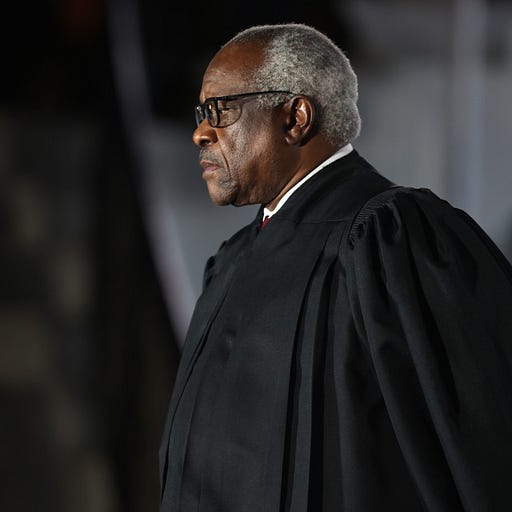 Mar 29, 2022 • 4M
Trumper claims it's a "waste of time" to focus on Ginni Thomas's text messages
A caller to my show suggested we should just dismiss Clarence Thomas's conflicts.
If you've valued reading The Signorile Report, consider becoming a paid subscriber and supporting independent, ad-free opinion journalism. Thanks!
Don from Los Angeles called in to my SiriusXM show to tell me that it was a "waste of time" to call for the impeachment of Supreme Court justice Clarence Thomas because Republicans would never allow it.
I agreed, but said that didn't make it a waste of time to focus on it. In fact, I said, it is a "gold mine" for Democrats to use against the GOP. This is the most corrupt thing we have seen with regard to the Supreme Court, and yes, we need to tie Republicans to it.
Anyway, it got pretty heated — or rather, I should say I got pretty heated — because it outraged me so much that he suggested we should just dismiss this. If it were a liberal justice whose was texting the president's chief of staff to overturn an election, the GOP would be going ballistic.
Some will say I had little patience here — and the truth is, I didn't.
Listen in and let me know your thoughts.