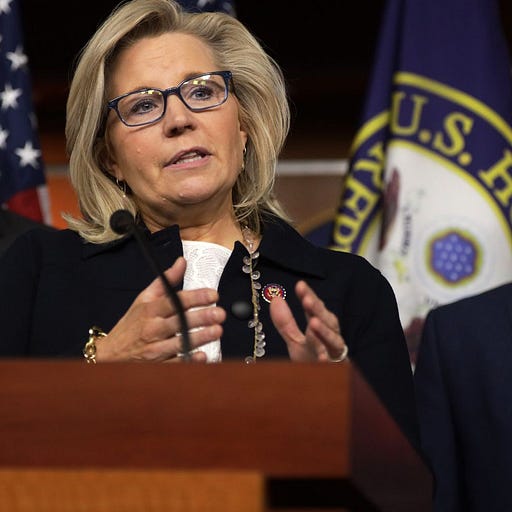 May 6, 2021 • 4M
Caller says Biden, Dems are being "dictators" -- and I just had to laugh
Tim in New York then said he "doesn't listen to news" when asked about GOP's purging of Liz Cheney, so didn't know anything about it.
If you've been enjoying The Signorile Report, consider subscribing for just $5.00 per month and supporting independent, ad-free opinion journalism. Thanks!
Thought you'd all get a little kick out of this one.
Tim in New York called to my SiriusXM show to say he couldn't believe Joe Biden signed so many executive orders — as if that was something Donald Trump never did — and that this made him a "dictator." Tim must have been following Candace Owens' Twitter feed. You can call Joe Biden a lot of things, but dictator is just laughable — and so I laughed.
Tim also said that Democrats, by having control of the House and Senate, are being "dictators." Yeah, right.
I went through all of the extremist things Trump did, and how Biden was simply undoing them and returning us to normalcy.
I then asked Tim if he believed the Big Lie and if he thought it was right what the GOP was doing, purging Liz Cheney from the leadership, in true dictator fashion, because she dared to be critical of their messianic leader, Trump.
Tim then said he didn't know about it because he's so disgusted with everyone he doesn't watch or listen to or read the news.
Oh yeah, a real doozy. Let me know your thoughts!