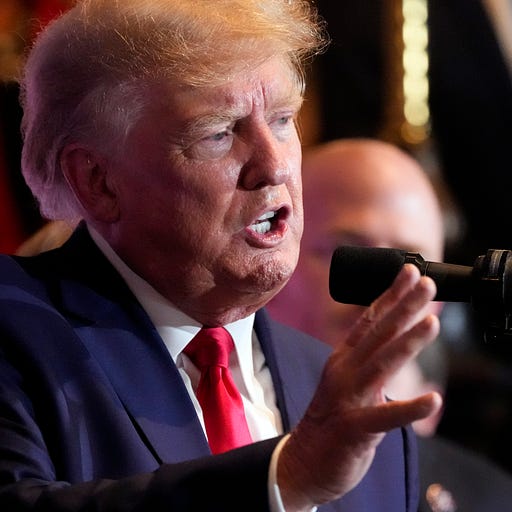 Feb 10 • 4M
MAGA man claims there's no evidence balloons flew over U.S. under Trump
David from North Carolina is a perfect example of the Trump cult: if they don't want to believe it, they simply will deny it's true.
This one is a doozy. You'll have a laugh — but you'll also see how deeply immersed these people are in the MAGA cult. The best you can do with people like this is use them to show others the dangers of self-delusion, letting them flail and embarrass themselves.
In a discussion on my SiriusXM program about the mania on the right over the Chinese spy balloon, David from North Carolina called in to demand the "evidence" that there were Chinese balloons flying over the U.S. under Donald Trump's administration.
But not only did Pentagon officials tell the media about three balloons, at least two of which flew over Texas and Florida during Trump's administration, and others that crossed over Hawaii; intelligence officials and even Republicans on the Senate Intelligence Committee, like Marco Rubio, confirmed it (even as he tried to downplay it), as did Republicans on the Intelligence Committee in the House, like Rep. Michael Waltz.
The Biden administration reported per intelligence reports that, in fact, there was quite an advanced Chinese spy balloon program for at least five years, and the Trump administration seems to have been clueless about it — or just decided these balloons weren't a threat.
David denied it all, saying Rubio is an "idiot" and the rest of it the sources are some of sort of conspiracy by the Biden administration and the so-called liberal media.
"I don't trust — do you understand? The AP? The New York Times?" he said.
Of course, when I further underscored the diversity of the sources with evidence, including Republican politicians, David tried to shift the discussion to — you guessed it! — Hunter Biden.
LOL.
Listen in and let me know your thoughts.