Clark from Missouri then tried to push Trump talking points
Welcome to The Signorile Report, where you'll read hard-hitting political commentary and exposés; find interviews with newsmakers; hear me "engage" with right-wingers who call my radio program; and connect with like-minded, passionate people everywhere committed to fighting against hate and corruption. Subscribe now to get all of this in your email box a few times a week.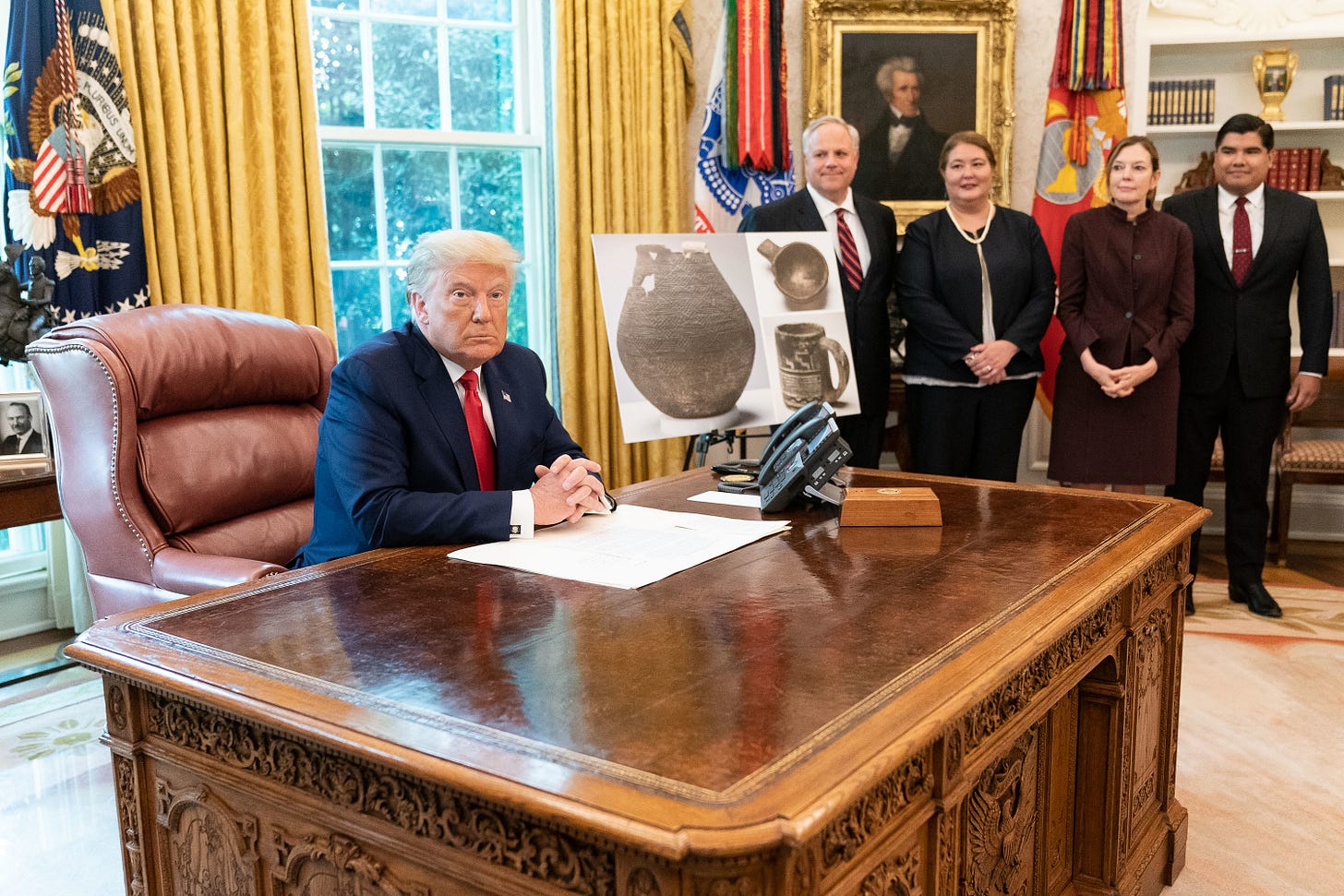 Seems a week doesn't go by without a Trump supporter calling my in to my SiriusXM show in claiming to want to talk about one thing and then pushing another.
Clark called to say he was volunteering at a Trump campaign office where everyone was "happy" about the attacks on Trump because it only means he'll get more support.
That made little sense. But of course, this is a Trump supporter.
When I asked if we just shouldn't criticize him at all if we're opposed to him, and if he criticized Joe Biden, he switched into a rant of Trump talking points.
I had to shut him down and make him address the issues — nonetheless it ended the usual way it does with Trump supporters.
Take a listen and let me know your thoughts!
(And btw, the photo above has nothing to do with any of it, but it's just another photo of Trump looking like an idiot with adoring fans looking on.)