He also defended Trump's latest racist fear-mongering attack on Joe Biden.
Welcome to The Signorile Report, where you'll read hard-hitting political commentary and exposés; ,find interviews with newsmakers; hear me "engage" with right-wingers who call my radio program; and connect with like-minded, passionate people everywhere committed to fighting for equality and helping each other out.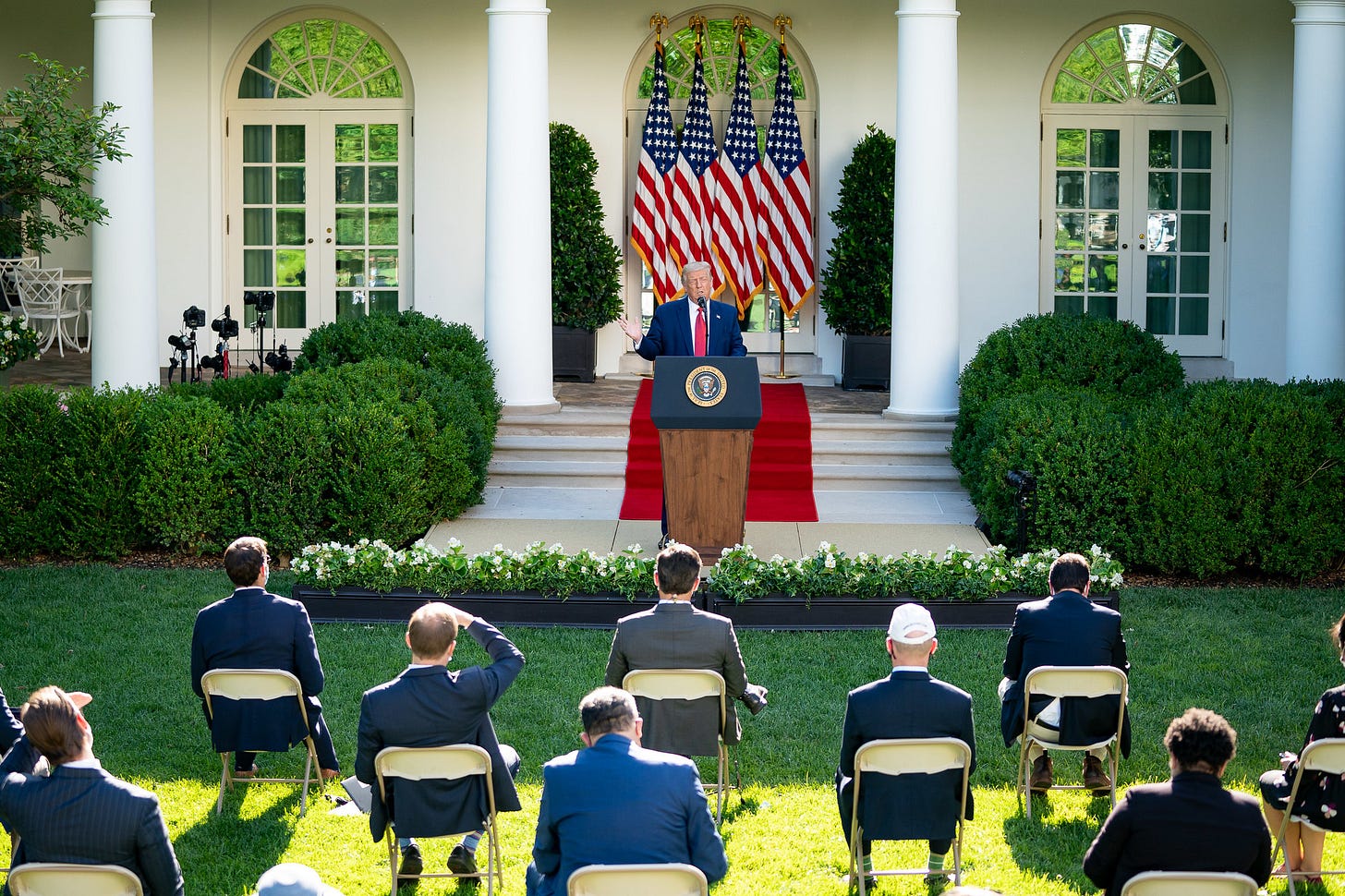 Roger from Ohio, a Trump supporter, called in to my SiriusXM show this week to respond to my noting that Donald Trump's Rose Garden press conference — which was really like a campaign rally slamming Joe Biden — was incoherent, 53 minutes of blathering, directionless ranting. Reporters were stunned that Trump used the Rose Garden in such a partisan way — frankly I'm not sure why they were surprised — and the consensus was that it was a confusing mess, a "meandering monologue."
But Roger claimed it was only "incoherent" to me because I couldn't understand Dear Leader.
When I said I understood just fine, including Trump's coded racist attacks, he blew his stack.
Roger then began defending Trump's latest hollow on Joe Biden claiming Biden is going to harm "property values" in suburbs because of a push for "low-income housing." This simplistic and inaccurate line of attack stemmed not from anything Biden said recently, by the way, but from the fact that the Obama administration was actually enforcing the Fair Housing Act — yes, a civil rights statute.
It's a message of Trump's that promotes segregation and discrimination against black people — something Trump did himself as a real estate developer in New York in the '80s, caught red-handed — that is just not landing in the suburbs during this campaign because, as I told Roger, it's blatantly racist and the country has gone through a dramatic shift.
He floundered and flustered and it got heated as I tried to give him some facts. Let me know your thoughts and if you think I was too hard on him.